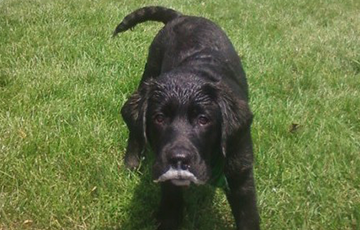 Tips On Boarding Your Pets in Naples
Boarding your pets in Naples is one thing, as pet owners, most of us will need to consider at some time or another. Travel, illness or family emergencies can sometimes disrupt our normal pet care and require us to have an alternative plan.
Some pet owners prefer to bring their pets along while they travel, but traveling with your pet is not always a good solution. Many hotels, motels and campgrounds do not allow pets. Traveling by car means that at times, pets may need to be left unattended in the vehicle, a potentially dangerous situation. Even a car with a window cracked open can get very hot, very quickly, if you leave the window open too much, just enough for a head to squeeze through, your pet can escape.
Other pet owners prefer to ask a neighbor, relative or friend to watch their pets while they are gone. This can also produce unsatisfactory results. Your pet can exhibit different behaviors while you are away and may make it difficult for those looking after it. These behaviors can include aggression, not eating, withdrawal and more.
What to Ask When Boarding Your Pets in Naples
Many pet owners have found that leaving their pets in the care of a competent professional, whether that be a Naples boarding kennel or a Naples veterinary clinic, is the easiest and safest way to provide care while away.
It is important to do your research and to ask the right questions before boarding your pets in Naples in order to give your pet a safe and happy boarding experience. First, ask for referrals from friends, family and work associates. Where do they board their pets? Why did they choose this facility?
You can learn much about a boarding facility by checking online. Do they have a website? Are there pictures? Do they have a Facebook page and what are their clients saying about them on that page? Check out review sites such as Google Places, Yelp, Merchant Circle, Insider Pages and other review sites online to see what previous customers said.
Be sure and ask questions before you make a boarding reservation for your pet. Where will your pets stay? Ask for a tour of the facility. Is the environment clean and odor free? Are your pets going to be in runs or cages? How often will your dog be walked and exercised? How are your pets being monitored? Are feeding times being recorded as well as when your pets relieve themselves? What happens if your pet becomes ill?
It is not uncommon for pets to not eat as much while boarding as they do at home. Your pets can feel much more stress being in a strange environment and being away from you, therefore changing diet at this time is not a good idea. A good practice is to bring your pet's food with them and ask the facility to feed them only their food.
It is good to be clear about all boarding costs before you make your reservation. Ask about the base boarding fee per day and about any other fees, such as fees for feeding a special diet or administering medications. Your boarding facility should be able to provide a written estimate in advance.
Most facilities require that your pet is up to date on vaccinations and will require proof. Find out exactly what is required so you have what you need before boarding your pets in Naples.
Doing your research and asking the right questions can help you find the right facility to take care of your pet and make it that much easier for you and your pet to enjoy your time apart.