Meet Our Staff
No veterinary facility can do a great job without an excellent staff. We are very fortunate at Town & Country Animal Hospital to have these great people working with us.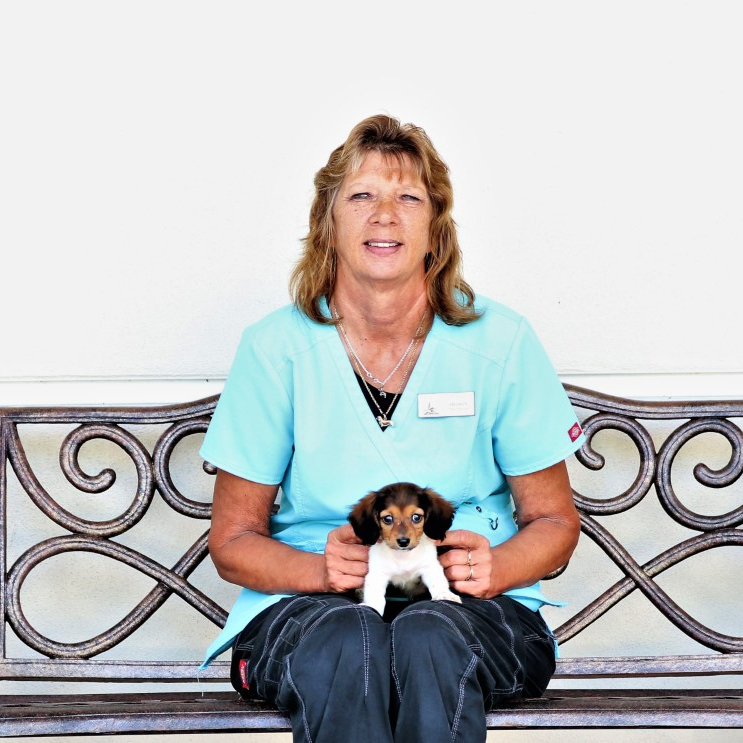 Sharon
Office Manager
Originally from Pittsburgh, Sharon has called Naples home since 1978. She joined Town & Country in 2009 with a background in banking and finance, and was appointed Office Manager in 2016. In addition to her calm demeanor and "can do" attitude, Sharon is known for her ability to remember the names of all of our clients and their pets. She enjoys spending time with her husband and their many rescue Dachshunds.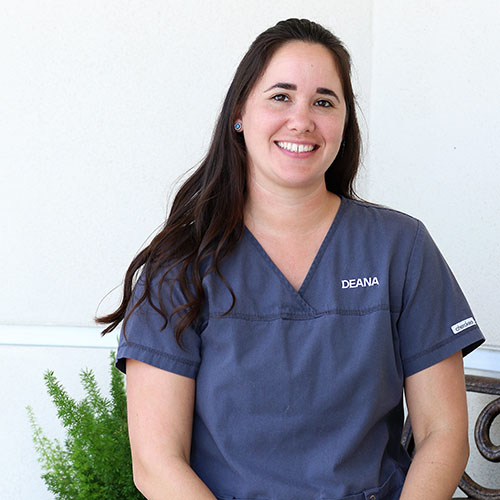 Deana
Receptionist
Deana has called Naples home her entire life. She joined Town & Country Animal Hospital in 2013 and has worked with animals since 2007. Having worked for Domestic Animal Services for four years, Deana continues to help animals in need of homes by fostering and staying in contact with many rescue groups. In her free time, she enjoys being outside, boating, fishing, and kayaking.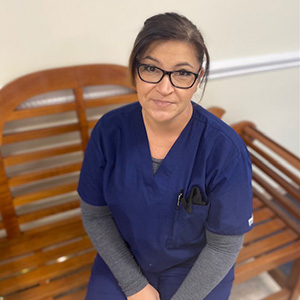 Heather
Receptionist
Born in Michigan and has lived in Florida for 30 years, Heather earned her Associate Degree from Edison Community College in 2012 and went on to apply her education to the medical field, interning as a receptionist/ surgical assistant for a local dermatology center. Always a lover of animals, Heather shifted her focus to veterinary care and never looked back. She spent the following 20+ years as a Head Veterinary Technician, Surgical & Dental Assistant, and Front Office Manager at two established animal hospitals here in Naples. Currently pursuing her B.S. in Health Sciences, Heather remains passionate and eager to expand her wealth of knowledge. In her spare time, she enjoys hanging out with her rescue Bull Terrier, Dexter, kayaking, and going to the gym.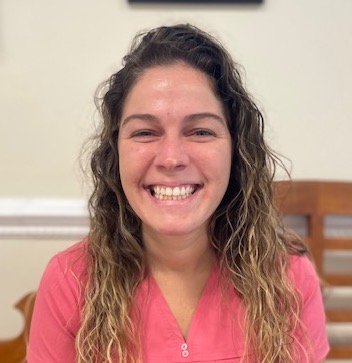 Caitlin
Veterinary Technician
Caitlin calls Southwest Florida home. She's served as a dedicated veterinary technician since 2015. She naturally desires to learn and advance her skills to help people and the pets they love. She's inspired by happy and healthy lives. Caitlin enjoys the outdoors and open spaces where she spends quality time with her two children and three furry pets. In addition to the skills she offers in pet care as a vet tech, Caitlin excels in customer service. When she's not at Town & Country, she's most likely soaking up the Florida Sunshine.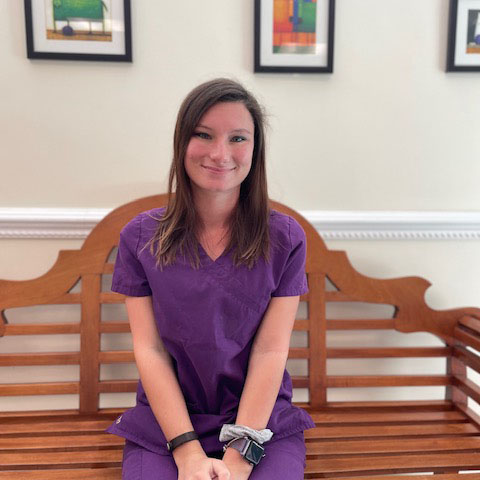 Jessie
Veterinary Technician
Originally from Long Island, New York Jessie moved to SW Florida in 2014. Always dedicated to the well-being and care of pets, Jessie aspires to become a veterinarian. Since high school, she's laid the groundwork to fulfill her dreams and gained experience to serve as a vital member at Town and Country Animal Hospital. Jessie earned her associate degree through Penn Foster College. She has met all the requirements to sit for the Veterinary Technician National Exam (VTNE) to become a licensed Certified Vet Tech (CVT). When you meet Jessie, you'll notice her enthusiasm and the pep in her step. She enjoys singing, acting, reading, and crafting. Although they do not live up to their names, Jessie shares her life with three rescued cats, Kilala, Menace, and Evil.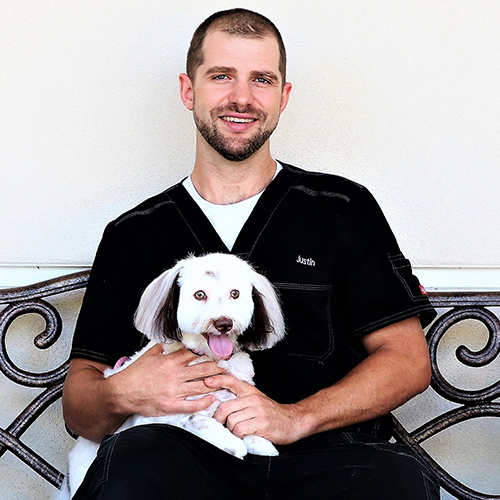 Justin
Veterinary Technician
A Naples native, Justin joined Town & Country Animal Hospital as a veterinary technician in 2010 after spending 10 years in Phoenix, AZ. He brought with him ten years of experience in veterinary practices and a lifetime of experience as a pet owner. Justin has a firm, gentle way with animals and specializes in calming even the most anxious pets. In addition to being an avid outdoorsman and competitive cyclist, Justin is a husband and father to his daughter and rescue dog, Penny.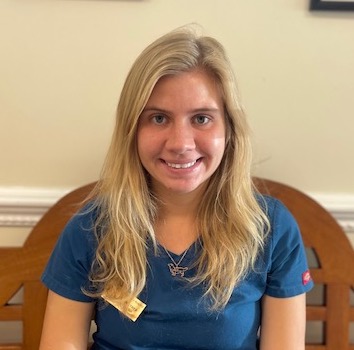 Heather C.
Veterinary Assistant
Heather joined our Southwest Florida community from Baton Rouge, LA. A science lover at heart, she graduated from Louisiana State University, receiving both Bachelor's and Master's degrees in Science. Heather's interests vary from plants to sea life and, most importantly, animal care. Heather serves as a Veterinary Assistant. She ran track in college, and applies that same stamina on a daily basis here at Town and Country Animal Hospital. This LSU Tiger ran a 5.02 mile! Heather enjoys kayaking and spending time with her dog, Allie, and two guinea pigs, Elly and Morgan. Of course, we can't forget her fish, Sophia and Bubbles.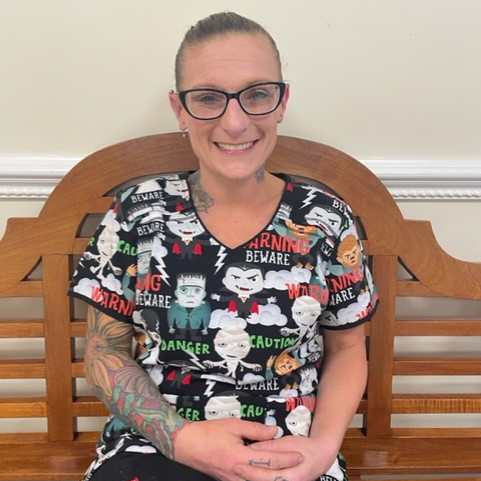 Andrea
Groomer
Born and raised in Massachusetts, Andrea has been professionally grooming for nearly twenty years. She attended Mt. Ida College and joined Town and Country Grooming in 2022. Andrea developed breed-standard grooming skills through apprenticeship and on-the-ground training. While living in the Pacific Northwest, Andrea managed her successful mobile dog grooming business. As a former Veterinary Technician, she links the continuum of care between Town and Country Animal Hospital and Town and County Grooming. Andrea's family includes two energetic dogs who enjoy swimming whenever they get a chance. In her spare time Andrea enjoys all kinds of fishing.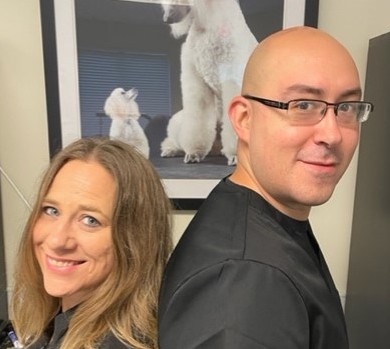 Heidi & Christian
Grooming Team
Heidi and Christian relocated to Naples, Florida, from Denver, Colorado. This dynamic duo brings their grooming partnership to Town & Country Pet Grooming. He bathes, and she grooms. They moved to Naples to be closer to Christian's family, and now they are a part of our family. Heidi attended Dogs Own Grooming School and received her certificate in 2012. Since then, she has developed skills in AKC grooming standards, breed standard grooms, and she's a master with scissors. Heidi has completed 300 hours of schooling on grooming fundamentals and is a member of the National Dog Groomers Association of America. Heidi is confident in her ability to groom dogs according to their owner's wishes and values continuous learning. Heidi and Christian can't wait to meet you and your pets!