Meet Our Staff
No veterinary facility can do a great job without an excellent staff. We are very fortunate at Town & Country Animal Hospital to have these great people working with us.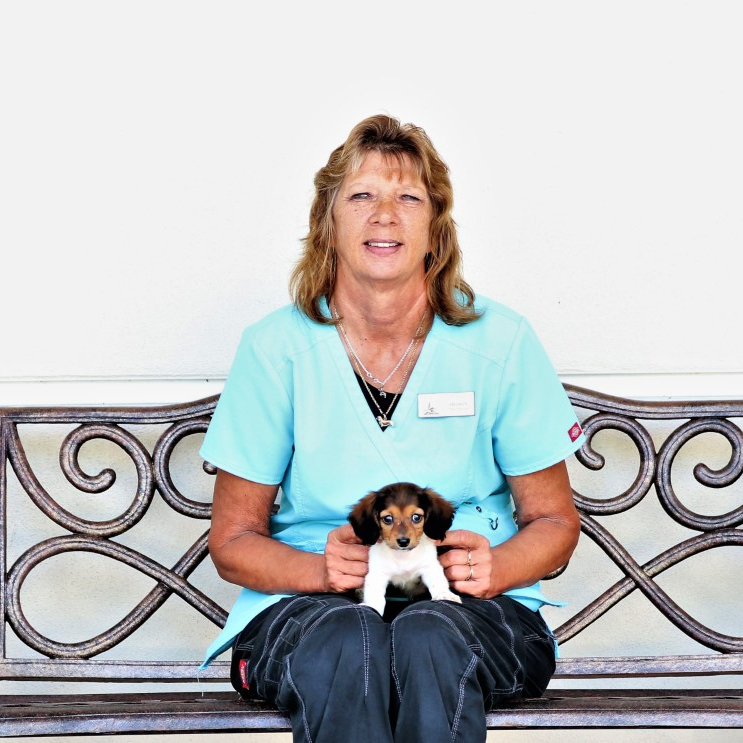 Sharon
Office Manager
Originally from Pittsburgh, Sharon has called Naples home since 1978. She joined Town & Country in 2009 with a background in banking and finance, and was appointed Office Manager in 2016. In addition to her calm demeanor and "can do" attitude, Sharon is known for her ability to remember the names of all of our clients and their pets. She enjoys spending time with her husband and their many rescue Dachshunds.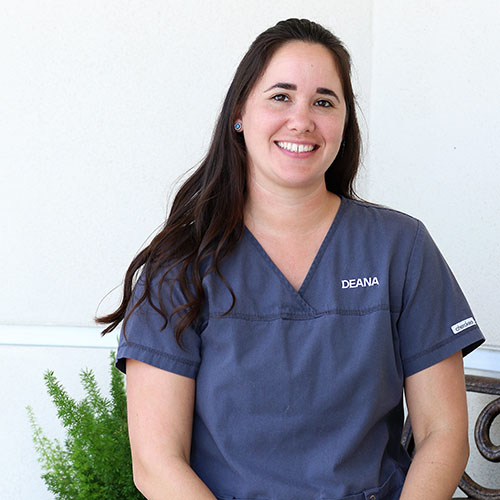 Deana
Receptionist
Deana has called Naples home her entire life. She joined Town & Country Animal Hospital in 2013 and has worked with animals since 2007. Having worked for Domestic Animal Services for four years, Deana continues to help animals in need of homes by fostering and staying in contact with many rescue groups. In her free time, she enjoys being outside, boating, fishing, and kayaking.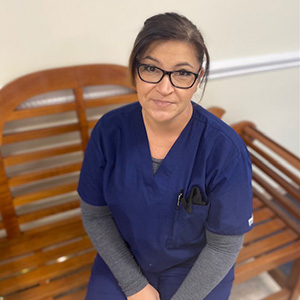 Heather
Receptionist
Born in Michigan and has lived in Florida for 30 years, Heather earned her Associate Degree from Edison Community College in 2012 and went on to apply her education to the medical field, interning as a receptionist/ surgical assistant for a local dermatology center. Always a lover of animals, Heather shifted her focus to veterinary care and never looked back. She spent the following 20+ years as a Head Veterinary Technician, Surgical & Dental Assistant, and Front Office Manager at two established animal hospitals here in Naples. Currently pursuing her B.S. in Health Sciences, Heather remains passionate and eager to expand her wealth of knowledge. In her spare time, she enjoys hanging out with her rescue Bull Terrier, Dexter, kayaking, and going to the gym.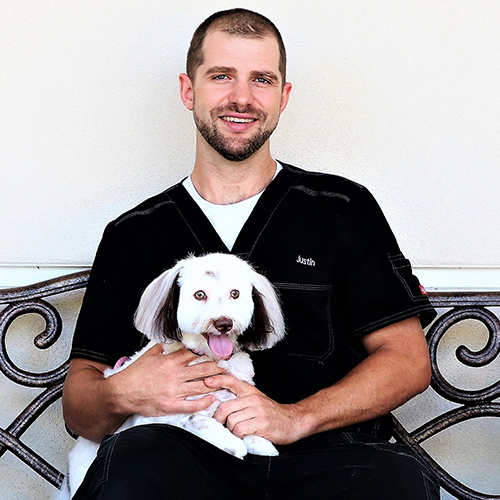 Justin
Head Veterinary Technician
A Naples native, Justin joined Town & Country Animal Hospital as a veterinary technician in 2010 after spending 10 years in Phoenix, AZ. He brought with him ten years of experience in veterinary practices and a lifetime of experience as a pet owner. Justin has a firm, gentle way with animals and specializes in calming even the most anxious pets. In addition to being an avid outdoorsman and competitive cyclist, Justin is a husband and father to his daughter and rescue dog, Penny.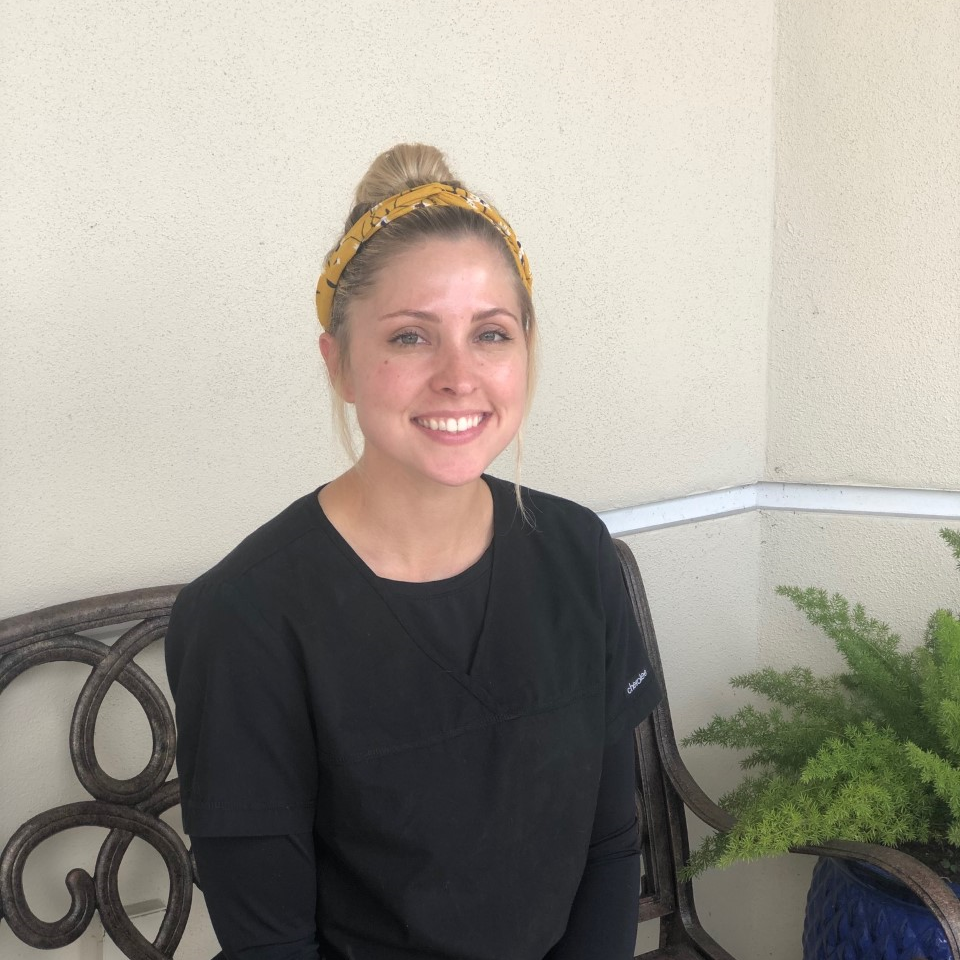 Erica
Veterinary Technician
Erica, another Floridian with a life-long presence in Naples, joined our practice in 2014. She came to Town & Country from a local hospital with a focus on medical records maintenance. An Edison College graduate, Erica brings an educational business background, hands-on hospital experience, and a commitment to animal welfare. In addition to spending time with her friends and family, Erica's hobbies include playing softball, kickball, and competing in "Tough Mudder" events.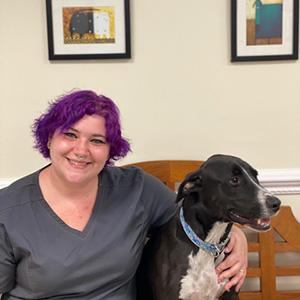 Amber
Veterinary Technician
Amber was born and raised in Ohio and has a strong, diverse background in animal care. She began her career in the field as a Biological Research Aide with the USDA Department of Agricultural and Veterinary Entomology. She then transitioned to the private sector, where she utilized her compassionate demeanor while developing her technical skills through hands-on experience as a veterinary assistant and technician. Now a Certified Veterinary Assistant, Amber continues to broaden her veterinary knowledge and expertise. Married to her high school sweetheart, Amber and her husband are the proud parents of a daughter, 1 dog and 3 cats. In her free time, Amber enjoys sewing, baking, hiking and canoeing.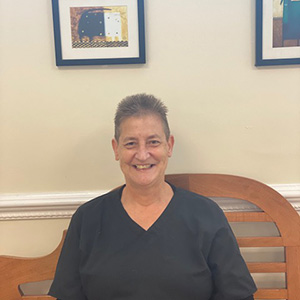 Cynthia "Cid"
Veterinary Technician
A Chicago native and certified veterinary technician (CVT), Cid earned her Bachelor of Science degree from Michigan State University School of Veterinary Technology in 1997. Longing for a warmer climate, she quickly set her sights on Naples and never looked back. During her 24+ years as a veterinary technician, Cid has worked primarily in specialty and emergency medicine, but truly thrives in a primary care setting, where she can develop and maintain relationships with individual clients and their pets. When she's not hanging out with Nomi, Tiger, and Brooklyn, her two cats and German Shepherd, Cid enjoys watching movies, kayaking, and riding her bike.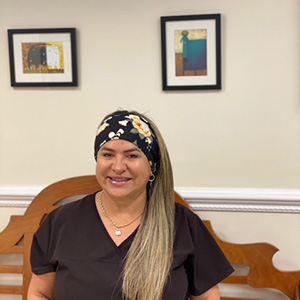 Maribel
Veterinary Technician
Born in Bogota, Colombia, Maribel attended La Salle University, where she earned her Veterinary Science degree in 1996. Committed to pursuing her passion for animals, Maribel went on to spend her post-grad years immersed in a local equine reproductive study program. Since relocating to Florida in 2002, Maribel has continued to broaden her laboratory and histology skill-set, while remaining eager to expand her wealth of knowledge as a veterinary technician. Above all, Maribel takes pride in communicating effectively with pet owners (in both English and Spanish) and acting as a voice for their beloved fur-kids. In her free time, Maribel enjoys Zumba, long trips, and rooting for her favorite soccer teams.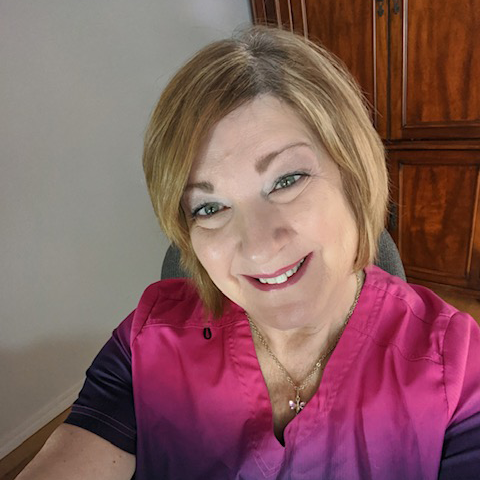 Barbara
Groomer
Born in Michigan, Barbara moved to Naples with her husband in 2016. An avid dog enthusiast, she got her first Alaskan Malamute in 1977 and has since shown, bred, and loved Alaskan Malamutes. An AKC Breeder of Merit, she has shown and bred over 65 champions, including Westminster KC and Eukanuba winners. Widely known and respected as "Pale Moon Alaskan Malamutes" she and her family have traveled worldwide, most recently to France, to judge their national specialty (Alaskan Malamutes). Since 1994, Barbara has owned, developed and managed two grooming salons, where she was responsible for pet grooming/ styling, as well as training and boarding. She takes pride in remembering each and every client (both fur and human) and considers herself "blessed" by the ongoing relationships she has cultivated throughout her career. Barbara and her husband have two Parson Russell terriers and an Alaskan Malamute and continue to enjoy traveling in their free time.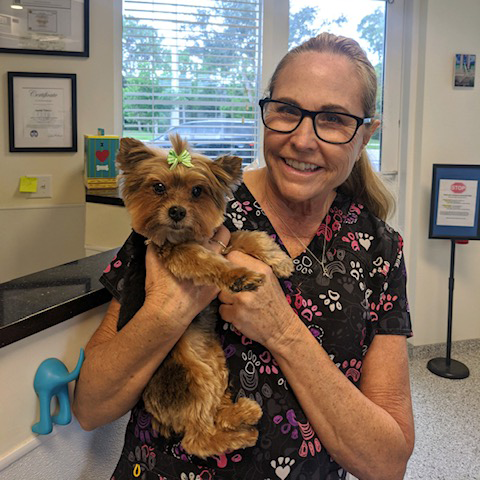 Kim
Groomer
Born and raised in San Diego, California, Kim has always been a pet owner and lover. After moving to Naples Florida to help with aging parents, Kim grew tired of her banking career and decided to become involved in the pet industry. Since graduating from Groomingdales Grooming School in 2005, Kim has owned and operated several grooming salons, and remains steadfastly passionate about her clients' specific needs. Throughout her 15-year career, Kim has trimmed and styled a wide variety of animal coats according to owner instructions and breed standards, including many dogs with special needs, medical issues, and/or behavioral problems, prioritizing safety and comfort at all times. With a gentle & quiet spirit, Kim relates easily to animals and they to her. She takes pride in knowing the right questions to ask to achieve the best possible groom on each of her four-legged clients, all the while keeping them – and you – comfortable and stress-free. When she's not making the fur fly in our state of the art grooming salon, Kim spends her free time with her husband and their 3 dogs and 2 cats.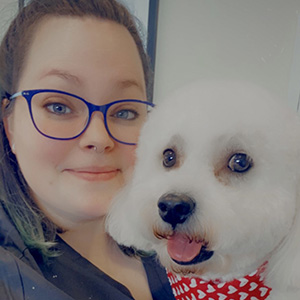 Devin
Groomer
Born and raised in Naples, Devin has always had a strong passion for animals and wildlife. After adopting a Papillon puppy at a young age, grooming quickly became an exciting new endeavor. Now grooming professionally for over 9 years, her love for dogs grows every day and she's always excited to work with her four legged friends. Building relationships and bonding with her clients is something she enjoys greatly. Her slowly growing family includes a Jack Russell mix, two cats and two dumbo rats. When she's not pampering pups, she spends her time painting, crocheting and gardening.